Spanish Fork's Premier Auto Salon Services
Let's Get Your Ride Showroom Ready
Welcome to Morse Detailing & Customs, where we turn your car into a work of art. We are Spanish Fork's premier auto salon, dedicated to providing exceptional services that will make your vehicle stand out from the crowd. With our passion for cars and attention to detail, we are here to bring your automotive dreams to life.

Our Services
Whether you're looking to enhance the appearance of your ride, protect your investment, or simply give your car the care it deserves, our skilled technicians have got you covered. Here are some of the services we provide: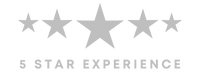 WHY CHOOSE MORSE?
At Morse Detailing & Customs, we strive to go above and beyond in exceeding your expectations. We are passionate about enhancing the appearance and condition of every vehicle we work on, and we take pride in delivering outstanding results. Our small but dedicated team is committed to providing exceptional customer service, building long-lasting relationships, and making a positive difference in the lives of our customers, their cars, and the community we serve.
Get ready to experience the Morse Detailing & Customs difference.
Contact us today and let us take your ride to the next level. Your car deserves nothing but the best, and we're here to make your car showroom ready today!