Premium Utah Car Detailing In Spanish Fork 
Upscale Detailing Without The Upscale Price
Welcome to Morse Detailing & Customs, your one-stop shop for top-quality detailing services in Spanish Fork and the surrounding areas. With over a decade of experience in the industry, we pride ourselves on our exceptional services, expert team, and state-of-the-art techniques.
Our commitment to providing the highest level of care to your vehicle is reflected in everything we do. We understand the importance of your vehicle and the role it plays in your life, which is why we go above and beyond to provide the ultimate detailing experience. Come and experience the Morse Detailing & Customs difference today.

Our Auto Spa Services
At Morse Detailing & Customs, we take pride in our ability to provide exceptional detailing services that make your vehicle look and feel like new. Our premium detailing services include:
Take your ride to the next level and make it look like it just drove off the lot with help from Morse Detailing & Customs.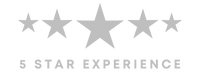 Our Mission
At Morse Detailing & Customs, our mission is to provide our customers with the highest level of car detailing services in Spanish Fork and beyond. We are dedicated to enhancing the appearance and condition of every vehicle we work on, using our expertise and state-of-the-art techniques to deliver outstanding results.
Why choose us
Our small but passionate team of three are committed to providing exceptional customer service and ensuring that our clients are completely satisfied with the care we give to their vehicles. We believe in building long-lasting relationships with our customers and earning their trust through our honesty, integrity, and professionalism. At Morse Detailing & Customs, we are passionate about cars and our customers, and we strive to make a positive difference in the lives of our customers, their cars, and the community we serve.
What our customers are saying
'best service i've had'
"Hands down the best service I've ever had. Wrap on point, window tint exactly how i wanted it. Great staff, and the communication with the guys couldn't have been better. Whether you're wrapping your car, tinting your windows, ceramic coating, detailing, or any other service these guys offer. They're the best in a 50-mile radius."
-Adam M.
'an AMAZING job'
"Morse detailing did an AMAZING job installing a full body vinyl wrap and tinting the windows on my Tesla Model Y. They even recommended a wrap color that we hadn't considered, that we love. They did a quick and quality job and at a price point that was A LOT lower than their competitors in Utah. I highly recommend talking to them for all of your car wrapping, window tinting, and detailing needs!"
-Dave B.
'over the top'
"We have been working with Morse detailing now for about a year. We have wrapped 7-8. vehicles with them and I've had a wonderful experience every single time! They've went over the top to make sure that we were happy and if there was ever any type of issues they were quick to fix them. Very pleased and I would highly recommend them to anyone!"
-David M.